It's fairly rare that it snows in Victoria, perhaps a bi-annual event. Right now it's really coming down here downtown, and it started last night. Around midnight I was texting with a new neighbour in the downtown core, Holly, we agreed we should have a snowball fight. A short, wet fight later we decided to build a snowman. As most of the snow that lasts more than a minute seems to be more on the grassy areas than concrete (sidewalks or roads) we found a decent grass patch in front of the Market on Yates. We proceeded to build a snowman, and wanted to make sure he would bring a smile to any who saw him.
After completion, we took a couple pictures and proceeded to walk away as a bunch of alcohol fueled hipsters proceeded to run over to it to smash it; I asked abruptly just before the snowman was punched in the face, literally midswing, "We literally just finished making him..." at which point he stopped, challenged if we were actually the snowman's makers, and by then decided to catch up with his friends who had continued on without him.
I didn't think he'd last more than an hour, but to my surprise he's still there as of writing this, the next day: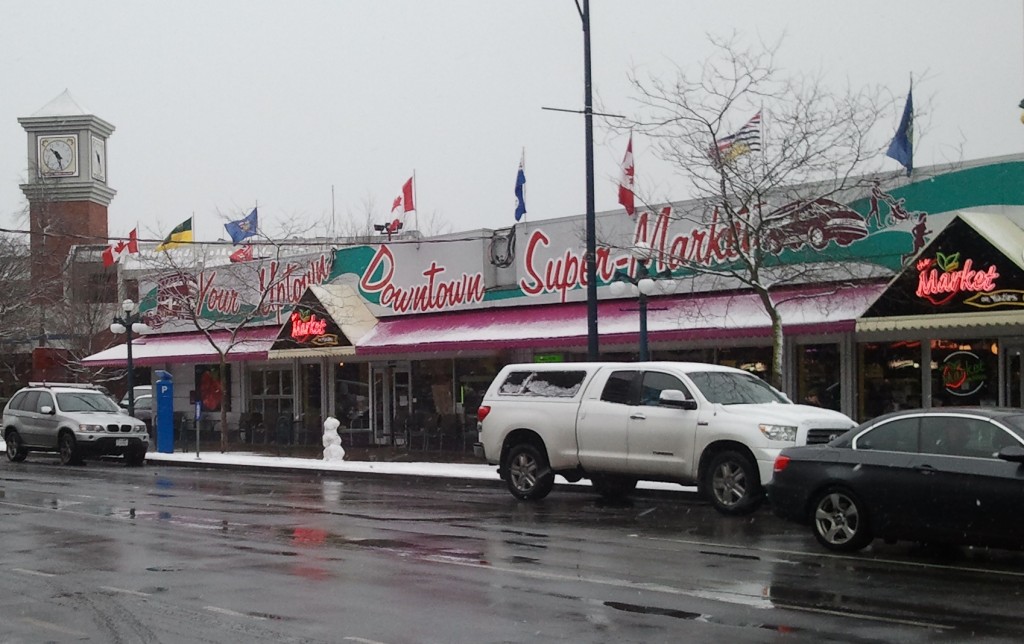 Photo credit: Kris Constable
In fact I see he's making at least a small impact, as I was pointed to this on Facebook: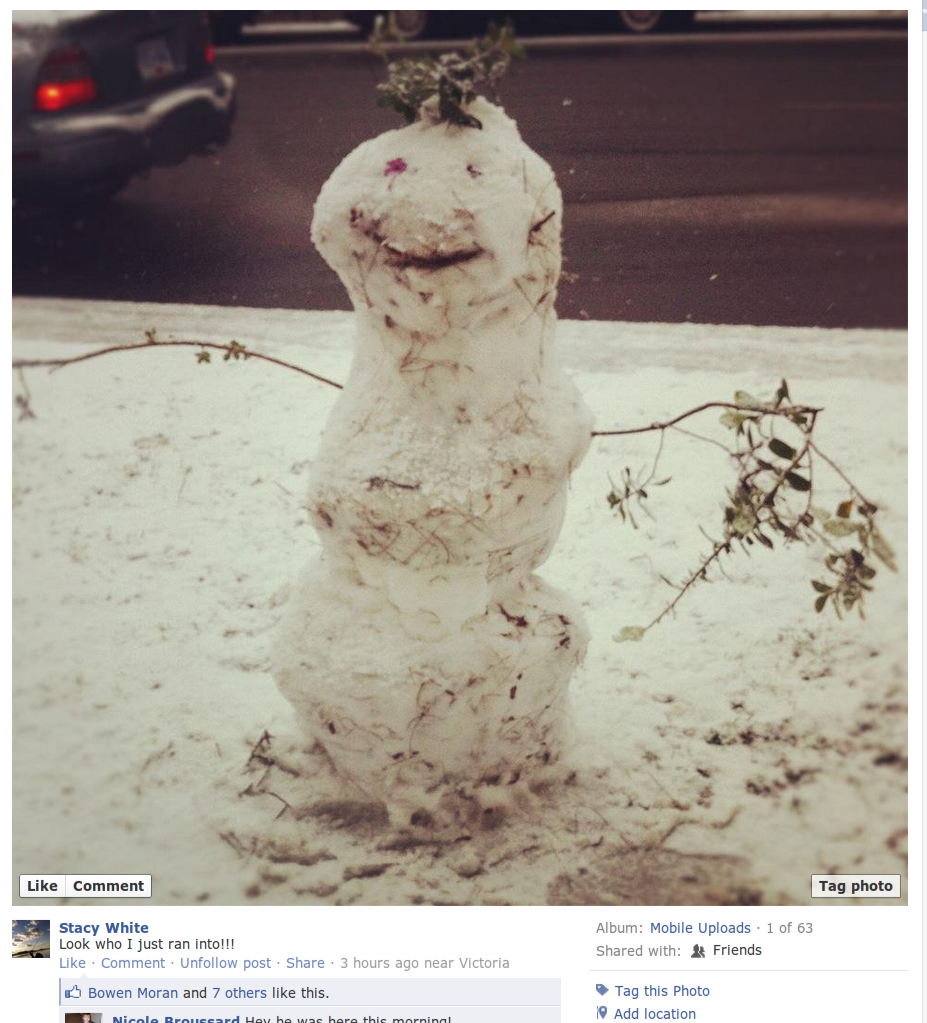 Photo credit:  Stacy W 
He has one goal, to make you smile... at least, while he lasts.
UPDATE: Someone sent a picture into CHEK news, and it made the newscast! See the first picture in this video. Unfortunately the picture was taken from the back of the snowman...