Creatively United Mobile Phone Photo-Art Show!
Last week-end I had the opportunity to have 3 of my photos shown at the first annual Creatively United Mobile Phone Photo-art show.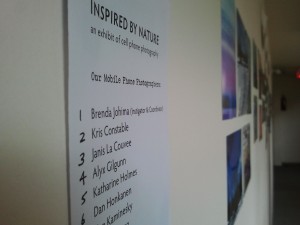 The photos had to be taken with a smart phone, with a nature theme. All of the post-processing also had to be done with the phone as well. I found it interesting that only my photos, and my friend Janis La Couvée's, were not significantly and visibly post-processed.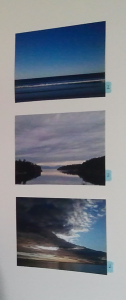 The first photo I took at Long Sands Beach in York, Maine a few weeks ago. The middle photo was taken while kayaking off Mayne island, BC. The bottom photo was taken on the Tsawwassen (Vancouver) to Swartz Bay (Victoria) ferry. Thanks to everyone who took time out of their week-end to check it out!
Thanks to Brenda Johima for organizing the art show, and my friend Frances Litman for all of her hard work organizing the event!