Innovation month in Victoria
I declare February as Innovation Month. If you've had a really good idea for years you've been sitting on, or just had an epiphany now, there is no better time than now to write it down.
It all starts February 6th and 9th, with a two round version of Awesome Shit Club, where one winner will take over $3,500 in cash for their idea. All it takes is to fill out the submission form which mostly consists of a 200 word abstract about your idea. Once you submit it, all 20 of the Awesomites (judges) will get a chance to vote on it. The top 10 submissions will be invited to the pitch stage, on February 6th. The deadline is tomorrow for submissions, so submit something after reading this!
TIPS: Most of the ASC winners seem to have 3 common traits, but note just because this was the case historically doesn't mean it always will be, as the judges are always different!
Most of the ideas seem to offer some social good, for example the last winner built a braille reader for the blind. How does your idea benefit the community?
The pot was all the submitter needed to make the project happen. As the post it usually between  $500-1000, the winners usually claim the exact amount of the pot is what needed to make or break the project. If your idea will take $500,000 to take off, people are unlikely to vote for you to win, as your winnings would only be a small dent in what you need.
The pitch was powerful. You can clearly see who is prepared and engaging, and who could benefit from something like Toastmasters. If you make it to the final 10, polish your pitch!
They often offer something back to Awesome Shit Club. For example, the Victoria Spoken Word Festival now has "Awesome Shit Showcase" as part of their show, get on the doc bus is painting Awesome Shit Club on their bus that's going to travel across the country...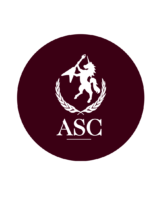 Only a couple weeks later is IdeaWave, an affordable ideas conference that was conceived here in Victoria and is about to host it's third event. If you're one of the 50 speakers at this conference, which sold out last year with speakers and attendees from all over North America, the talks are also recorded and posted online. The submission process is almost identical to that of ASC, requiring a 200 word abstract clearly defining your idea.
TIPS: When an idea is submitted, it's sent to 5 reviewers, who are looking for two things:
Relative uniqueness of the idea. Truly unique ideas are really rare, clearly define why yours is unique.
Is your idea engaging? This is the most important, you want to make your abstract compelling, so when the reviewer reads it they wouldn't want to dare miss the opportunity to hear you speak more on this idea.
Once 4 out of 5 reviewers approve your talk, you'll be notified before your talk is announced on the website. The submission process is open until 50 talks have been published on the conference website. In the time you spent reading this article, you could have drafted your idea, and got the ball rolling to take your idea to the next level.
Submit to Awesome Shut Club here
Submit to IdeaWave here