Free cloud-based computing and storage for Canadian startups
Last week I joined in the the Startup Canada #startupchats on Twitter. I saw a CANARIE account interacting, which until now I thought was only accessible to post-secondary and government. CANARIE controls the highly coveted knowledge and innovation infrastructure across Canada I always thought had a high cost to access, until now. It was strange to see them participating in a startup discussion, so I asked them how a startup could access their network, and they quickly replied, "We offer a free cloud service for startups canarie.ca/cloud".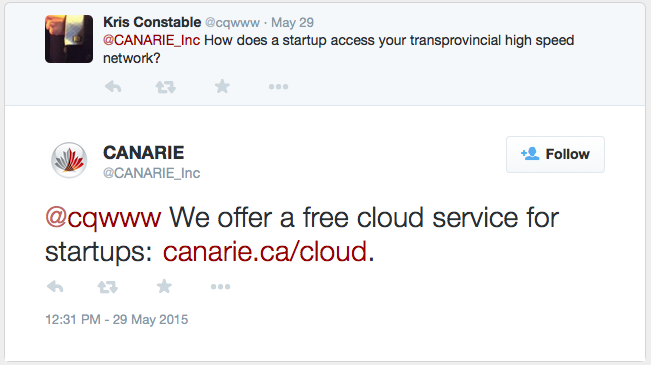 @cqwww and @canarie_inc on Twitter #startupchats
I went to their website late last night and after reading the fact sheets, I applied. Their form took less than 10 minutes to fill out. This morning I woke up to an email that my application was accepted, and included a login and password to my account. The Dashboard looks similar-ish to AWS, and they use OpenStack, so it's easy to port your solutions to commercial options when you're ready to move to production.

CANARIE DAIR Dashboard
If you're wondering how DAIR compares to Amazon AWS and Rackspace: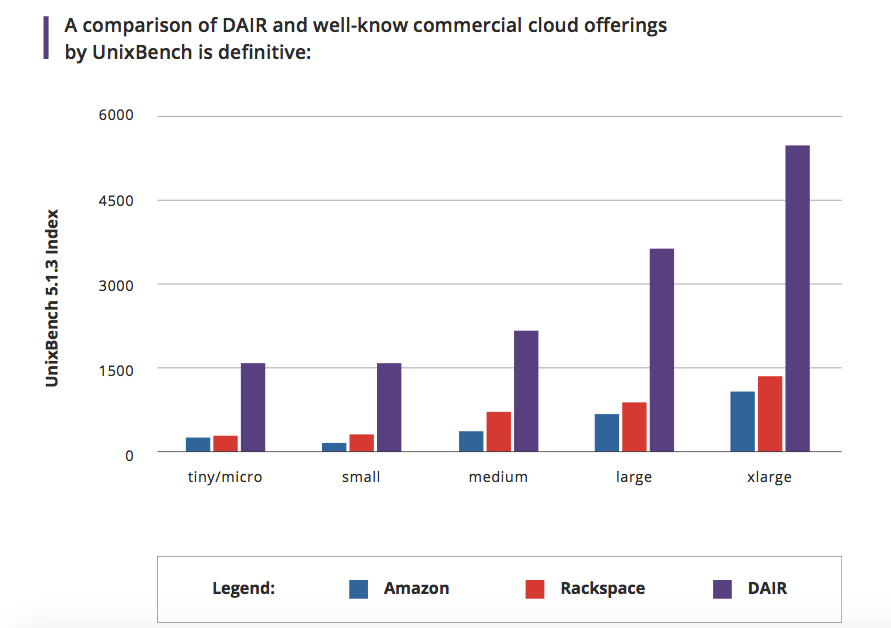 Comparison of Amazon, Rackspace and DAIR
Unlike the 1-3 month trials of popular solutions, DAIR offers "at least one year" of a trial. CANARIE suggests their offering would be equivalent to on Amazon AWS could cost $2,800 USD and $2,100 USD on Rackspace. Thanks to CANARIE for this amazing solution to help Canadian Startups!
If you know of any other solutions that would help Canadian startups get off the ground, let us know in the Facebook Canadian Entrepreneurs group, or in the Canadian Startups subreddit.